These people do it all! They're responsible for every event, decision, and penny donated. They truly make this organization grow!
Building communities is no easy task, and these beautiful people handle the day-to-day activities that keep food flowing and keep the bridges in tact.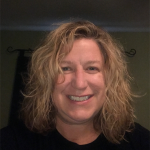 Kenda Templeton
executive director
Kenda is the Executive Director of PUENTES, providing oversight and support throughout the organization on various programs and projects.  Kenda moved from Chicago to the East Bay in 2000, and she and her husband now call Linden home.  She attended San Joaquin Delta College, UC Berkeley, and recently received a Dual Masters Degree in Food Studies & MBA from Chatham University in Pittsburgh, PA.  Kenda enjoys tennis, fantasy football, and spending time with her husband and dogs.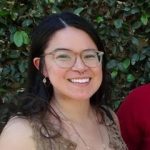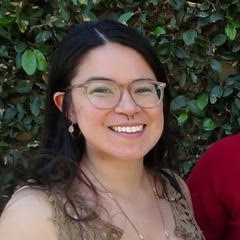 Aimee Hutton
Deputy Director
Aimee is a recent graduate of Arizona State University, where she received her Bachelor of Science in Sociology minoring in Sustainability. She continues to lead PUENTES' effort to raise public-private investment in Stockton's urban forest. She is a firm believer in the power of healthy environments to promote healthy bodies, minds, and communities. Since joining the PUENTES team, she has learned about the importance of community partnerships in ensuring environmental equity and access to healthy food for all. In her free time, Aimee enjoys singing and trying out new recipes in the kitchen.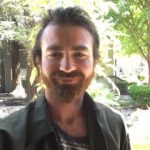 Clifton Maxwell
Farm Manager
Clifton is the Bogg's Tract Community Farm Manager and Nursery Specialist for PUENTES' Urban Forestry Program. Originally from the cornbelt of north-central Illinois, he recently moved to Stockton from the island of Grenada. While in Grenada, Clifton became and avid ocean diver and engaged in a deep study of permaculture design/traditional ecological knowledge while he lived and worked with some Rastafarian farm families. He spent several years working with an NGO led by one of the families to start the Grenada Permaculture Institute, earned his PDC from Johnny Stollmeyer in 2016, and worked as a social entrepreneur doing permaculture design and consulting for different homes, schools, and businesses, including a tree-to-bar chocolate company, Tri-Island Chocolate. His hobbies include other various forms of splashing around in water, such as surfing, snowboarding, kayaking etc…hence his relentless passion for restoring our planets hydrological system via planting forests.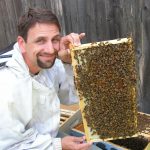 George is the owner of Honeydale Beekeeping and beekeeper for PUENTES. He has been working professionally as a beekeeper since 2009 specializing in honey bee swarm removals, beekeeping lessons, classroom presentations, and bee and honey sales. In late 2011 Dale got married and moved to Stockton with his new family leaving his old business behind in the bay area. For 2 years he worked for other beekeepers in the area learning new skills such as how to keep bees more effectively. He is now focused on rebuilding his hives and getting everything ready for a new business.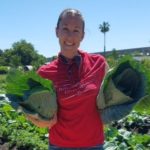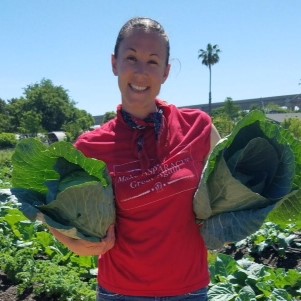 Jessica Bryant
Urban Forestry Coordinator
Jessica grew up in Stockton but spent every weekend she could with her grandparents on their cattle ranch learning what hard work was by joining in the fun of working the cattle. She likes to spend her free time with her son near the water fishing and hiking.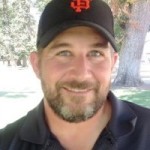 Shayne Zurilgen
Education Director
Shayne Zurilgen was born and raised in Stockton.  He worked as a middle school science teacher for 15 years while also running a small landscape design business.  For the last five years he has been a staff member with PUENTES at the Boggs Tract Community Farm.  In 2014 Shayne partnered in starting Flyway Farm in Davis where he raises chickens, goats, hogs, ducks and rabbits.  He thinks every family should have two chickens in the yard to turn kitchen scraps into fresh eggs.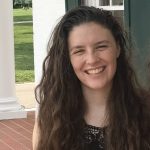 Aubrey Kimball
Social Media & Marketing Coordinator
Aubrey is a student at UC Davis studying Sustainable Agriculture and Food Systems with an emphasis in Economics and Policy. She is a Stockton native and strives to remain in service to the community that raised her in anyway she can. As an athlete for most of her life, holistic long-term health is important to her, and desires to ensure equitable access to it community-wide. She is a firm advocate for food justice and sustainable community development, and believes that the changes we hope to see are contingent upon the empowerment and education of today's youth and under-served adults. She enjoys being in nature, exploring forgotten parts of Stockton, writing, traveling, and listening to stories from whoever is willing to share them.
Every bridge needs an architect and our board is ours. They provide us with a vision and help us figure out the framework.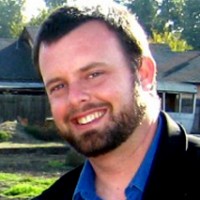 Jeremy Terhune
Founder & Director
Jeremy is the Founder of PUENTES. He has over 13 years of experience in sustainable community development, non-profit management, community organizing, environmental advocacy, and sustainable agriculture systems development. Jeremy is a former Peace Corps volunteer, and lived and worked in Panama for over 4 years. He has a B.A. in Humanities from California State University, Chico, and his passion is sustainable community development. He has advocated for wildlife and wild places in San Joaquin County as a community organizer for Defenders of Wildlife for over 6 years. During his tenure with Defenders, Jeremy founded the watershed group Friends of the Lower Calaveras River and secured a 3 acre native grass restoration project on the Calaveras River and place watershed signs throughout San Joaquin County. Jeremy is a member of the Climate Action Plan Advisory Committee, a former founding member of the San Joaquin Valley Air Pollution Control District Environmental Justice Advisory Group, the Alternate Conservation Representative for the San Joaquin Multiple Species Habitat Technical Advisory Committee, and Coordinator of the San Joaquin State of Our Rivers Symposium. Jeremy is also a member of the San Joaquin Farm Bureau Federation and the Greater Stockton Chamber of Commerce. Jeremy met his beautiful wife in Panama and is the father of two wonderful children. He loves taking his family hiking and backpacking, and plays the drums in a local blues band.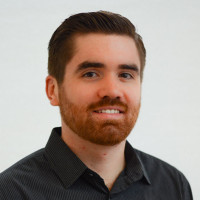 Rob Shannahan, M.B.A.
President
Rob is the Board Chair of PUENTES.  Originally from Baltimore, MD, Rob received his B.A. in Political Science and Economics from Bucknell University in Lewisburg, PA and went on to earn an MBA with a focus in entrepreneurship from University of the Pacific's Eberhardt School of Business, where he first got involved with PUENTES!  Co-author of PUENTES' award winning business plan Rob focuses on partnership development and fundraising for the organization, as well as helping set strategic direction and other work as needed.  Rob works for Blue Shield of California doing business process improvement in the Product & Marketing Department as well as organizing community service work through the Shield Cares program.  He loves to travel and enjoys camping and backpacking with his wife Ella.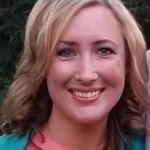 Elizabeth Harman, M.B.A.
Secretary
Liz is a grant writer for PUENTES. Currently she is a healthcare analyst, following experience in Telecommunications operations management, facilitating therapy groups and generating social media for nonprofits. She moved from Oregon for her MBA at the University of Pacific in Stockton after receiving an undergraduate degree in Social Science, Psychology and Criminology from the University of Oregon. She enjoys playing violin, spending time with animals and traveling with her fiancee.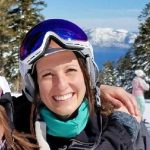 Claire Audette-Bauman
Treasurer
Claire Audette-Bauman has been at Intel for 7 years and has worked across an array of supply chain and operations disciplines including product planning, inventory optimization, and customer business operations. Most recently, Claire was the Business Operations Manager for the US Sales Biz Consumption team, supporting a 150+ team of sales professionals across North America providing operations strategy, market analytics and insights to help teams deliver sales in Intel strategic growth areas.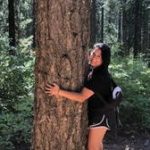 Lorie Diaz-Liddicoat
At Large Director
Lorie is a third generation Stockton native and one of the newest members to the board. She currently works as a Sales and Leasing agent with Partners Commercial Real Estate, a local firm specializing in office, retail, and industrial sales and lease acquisitions.  Her passion is helping businesses and individuals both large and small by listening to their needs, assessing their situation, and developing and executing a plan to achieve their desired results. Lorie is a strategic thinker with a strong marketing background, making her a natural fit when working with nonprofits on fundraising and problem solving.  Becoming heavily involved in philanthropic efforts within Stockton over the past ten years, Lorie is a Lambda Theta Phi (San Joaquin County Women's Sorority) alumni and is proudly serving as the current President of North Stockton Rotary.  Lorie is a wife to Robert Liddicoat and mother of two rambunctious boys Jake and Grayson.
Everybody needs advice now and then. These are the professionals who guide us.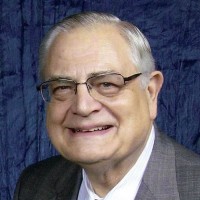 Gene Bigler, Ph.D.
Program Development
Dr. Gene E. Bigler is an international consultant, writer and lecturer. After retiring from the U.S. Department of State in 2005, he returned to the University of the Pacific to serve as University Professor-Practitioner of International Relations until 2012. He first became committed to supporting the struggle for a better quality of life in the community when he marched with Cesar Chavez as a student at Pacific in the mid-1960s. After earning an M.A. and Ph.D. at Johns Hopkins, his career alternated between academic, private sector and government approaches to understanding and achieving sustainability, almost equally divided between the U.S. and work abroad. As acting U.S. Chargé D'Affaires in Panama at the start of the new century, he welcomed Jeremy Terhune to the Peace Corps experience that inspired the formation of PUENTES. Several years later the two reconnected in Stockton, where Bigler joined the Board just in time to help start the Boggs Tract Community Farm and become the organization's specialist in grant writing.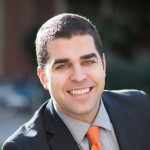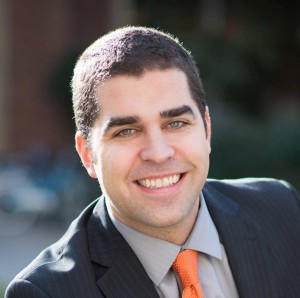 James Webb, Ph.D.
Financial
James is a faculty member and administrator at the University of California-Berkeley's Haas School of Business.  At Berkeley, James is the Executive Director of the Center for Financial Reporting and Management, and teaches financial and managerial accounting.  In addition to a Ph.D. from the University of Michigan, James has master's degrees in accounting, higher education administration, and divinity.  James is also a CPA with eight years of experience in public and industry accounting.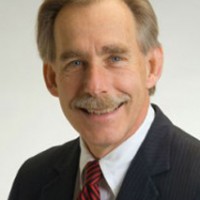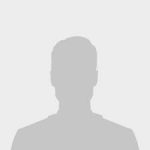 Sacha Joesph-Matthews
Marketing
Photo courtesy of Aubrey Kimball (header) 
Want a chance for your pictures to be featured on our website? Come visit us and tag us in the photos you take!