Boggs Tract Community Farm
BTCF is by far our most well known project, and its fame is thanks to you all; our community! Your tireless effort in maintaining the farm and growing an abundance of crops on your plots has created a name for us, so we thank you.
Boggs Tract Community Farm is a community maintained farming operation located in the Boggs Tract neighborhood of South Stockton. Thanks to a generous donation of land from the Port of Stockton, PUENTES was able to pave the way for the neighborhood and community members to begin cultivating a relationship with the way their food is grown. Currently BTCF is the home of many of our projects, including our bees, the sapling nursery that gows the trees for our Urban Forestry program, the plots that our incubators grow their produce to sell, and the plots that are grown by community members like you!
What does our farm have to offer?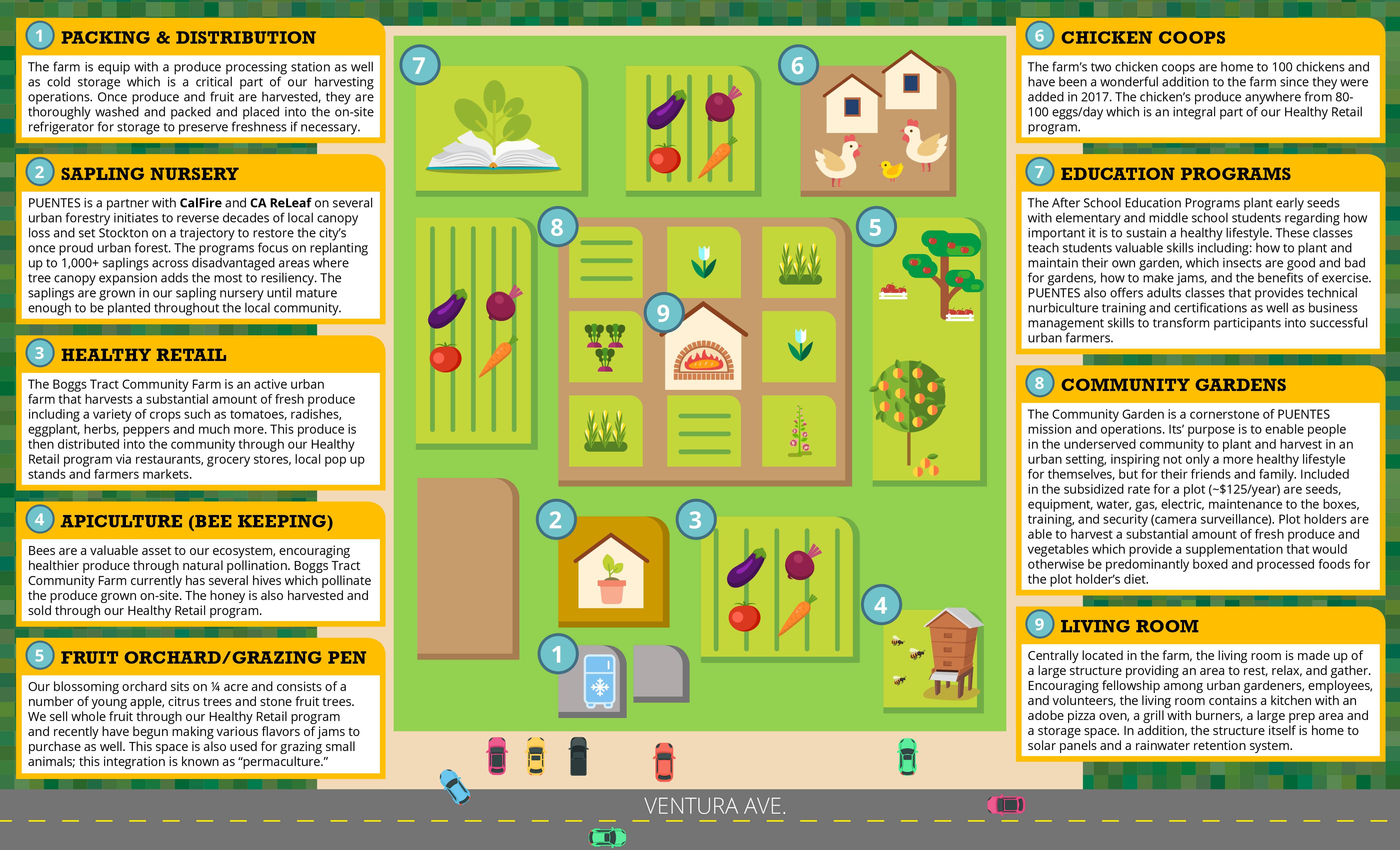 Photos courtesy of Aubrey Kimball (header)
Want a chance for your pictures to be featured on our website? Come visit us and tag us in the photos you take!