PUENTES' incubator program was created with the intention of spurring economic growth within our community. It provides our plot holders the resources necessary to start their own businesses.
What is an incubator business?
Incubator businesses, such as PUENTES, help startups get their feet under them so they can thrive in our local economy. We act as a Venture Capital firm of sorts, providing the land, water, fertilizer, business training (with help from our friends at Stockton Impact Corps), and resources necessary for the startups to begin selling their products. This program started in 2019 with the intention of fostering local small businesses that not only boost economic growth and empowerment, but also allow the startups to bring food to community members in a way that Boggs Tract Community Farm can't.
Current startups within the program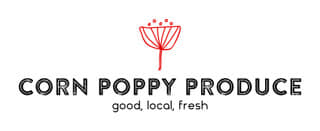 Corn Poppy Produce
Corn Poppy Produce was founded in 2019 by Jessica Bryant after she managed PUENTES's Healthy Retail Program for three years. Corn Poppy strives to produce healthy, quality food and support local farmers who are using ethical practices in an attempt to bridge the gap between local farmers and their communities.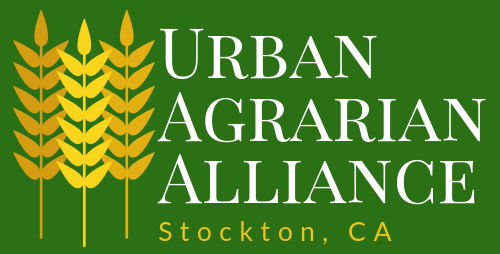 Urban Agrarian Alliance
Urban Agrarian Alliance was founded by Peter Kraljev in response to the instability of community gardens. U.A.A. envisions their business becoming a source of fresh produce in food deserts and a way of creating a sense of community within neighborhoods.
While most community gardens start off strong, often times they are eventually abandoned because plot maintenance requires extensive time. U.A.A. challenges this high turnover rate by organizing the plot holders that would normally participate in a garden, and helps them shift their production into agricultural worker cooperatives where the business is owned and operated by the workers.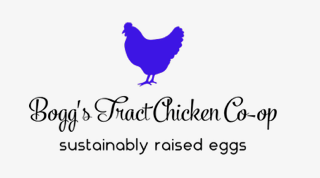 Boggs Tract Chicken Co-op
The Bogg's Tract Chicken Cooperative is operated by 8 farm plot holders who sell eggs from their flock of hens at our Saturday markets. The business model of the cooperative is based on members equally sharing investments into the project, returns from egg sales, and project labor. Co-op members also make collective decisions to guide the project toward its goals. The chickens enjoy foraging in part of our food forest from sunrise to sunset where they eat dropped fruit, weed seeds, fresh greens, insects from the compost piles, veggie waste from other plot holders, and spent grains from Channel Brewing Co. They also get fed supplemental organic grains from Modesto Milling. We hope this type of business model can be used to start other small, cooperatively ran, profitable urban farming enterprises around Stockton.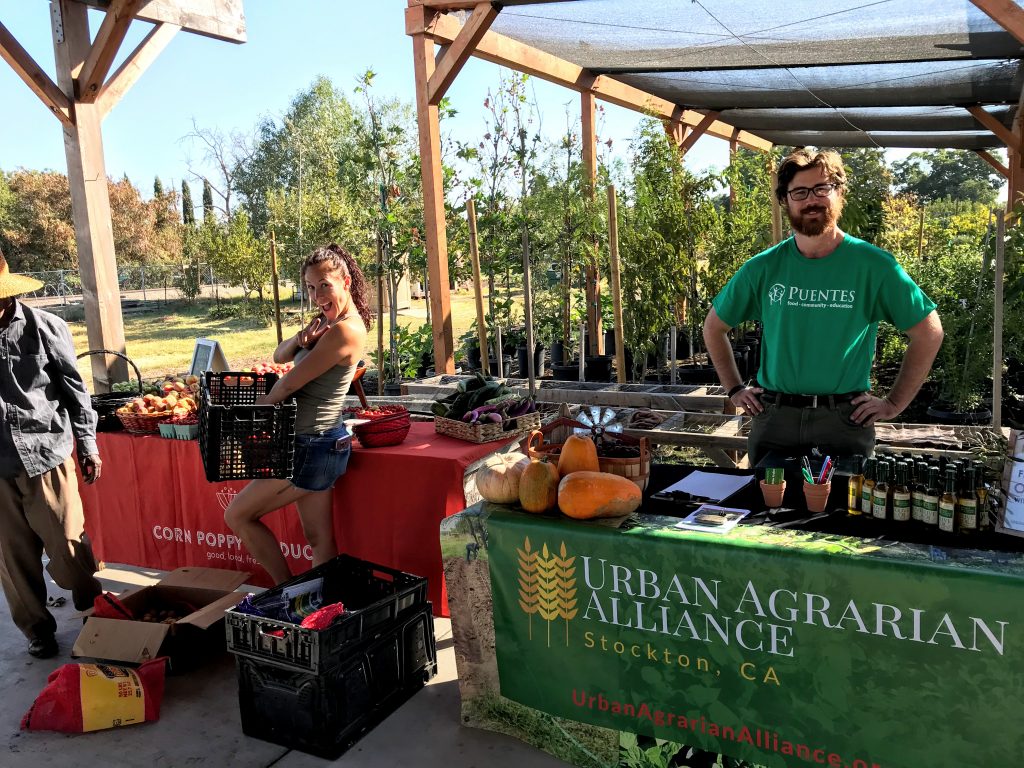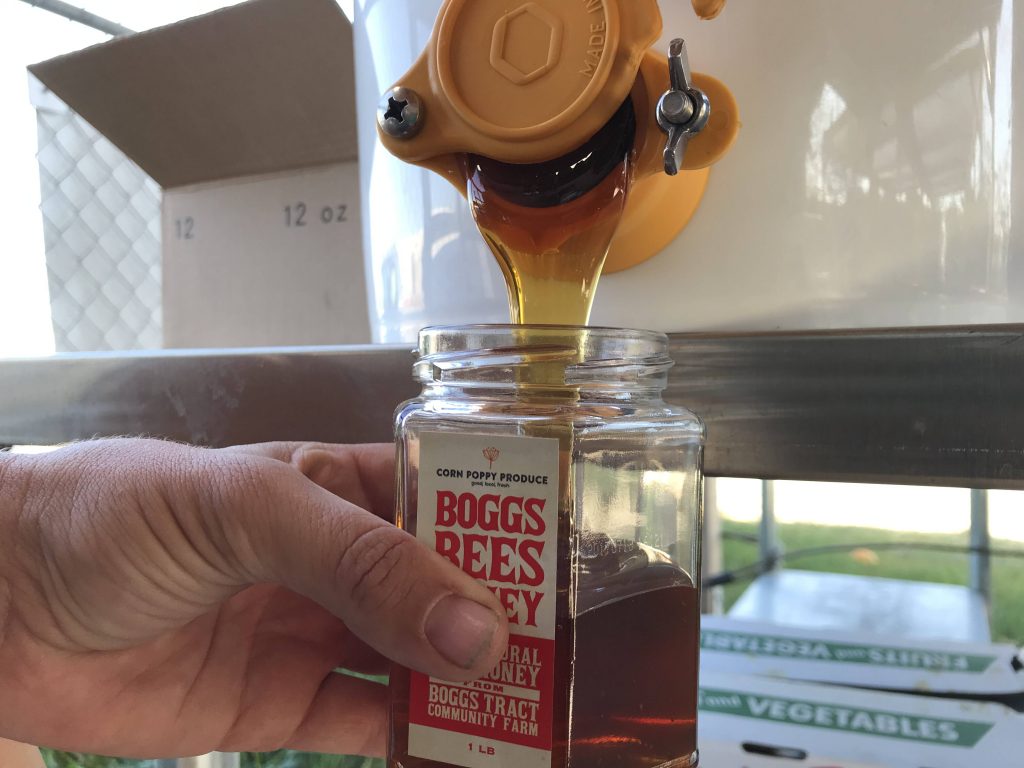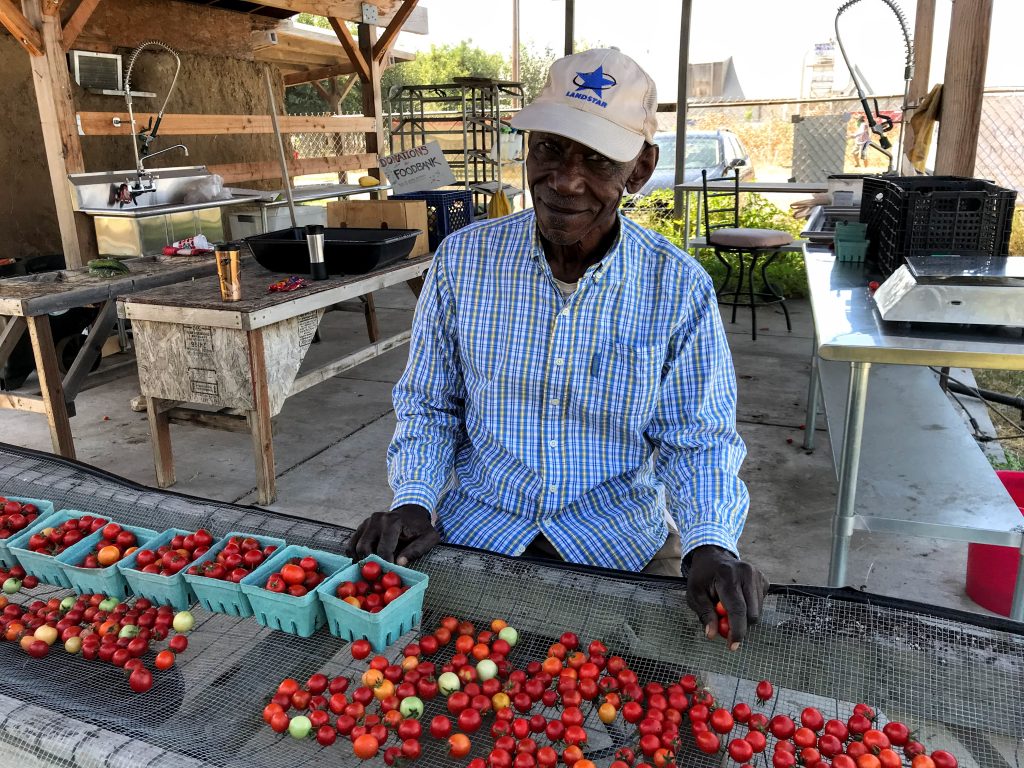 Our incubators have various independent pop-up booths around the Stockton area throughout the week, but they all come together on Saturdays from 9-1 at Boggs Tract Community Farm to host their own market! Keep an eye on the Calendar in order to keep up with all of our market dates and times.
Want to become one of our start ups?
Fill out the form below and be sure to include that you would like more information about our incubator applications process! We're looking forward to creating communal change with you.
Photos courtesy of Jessica Bryant (header and CPP logo), Peter Kraljev (UAA logo), Clifton Maxwell (BT Chicken Co-op logo), and Aubrey Kimball (incubator market pics).
Want a chance for your pictures to be featured on our website? Come visit us and tag us in the photos you take!